Central London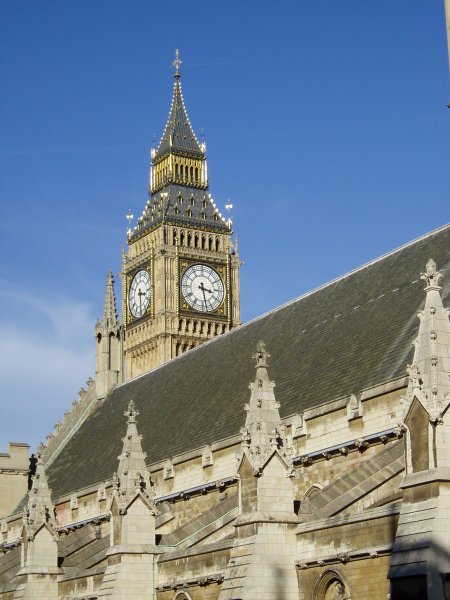 Thought I'd get the obligatory London photos out of the way first. This is the tower housing Big Ben (which is, of course, a bell) with the Houses of Parliament in the foreground. No, I didn't fake the blue sky.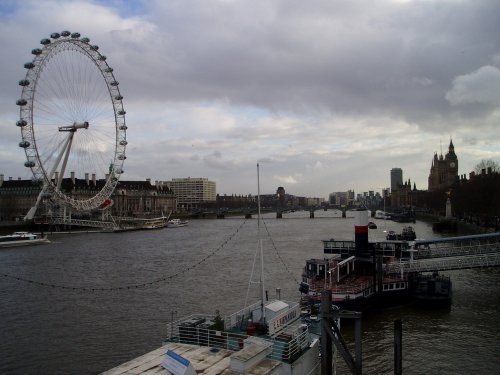 The London Eye on one side of the Thames, Big Ben on the other, and classic London weather on the way in.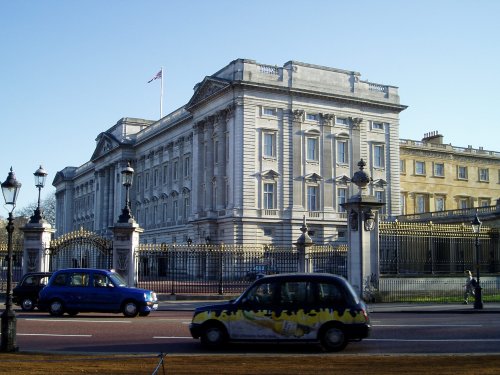 I thought this was a beautiful taxi advertising a superior Mexican beer. Buckingham Palace behind it was a bit of a disappointment, being all fenced off, but they had some good street performers out front, all dressed up like palace guards and standing really still.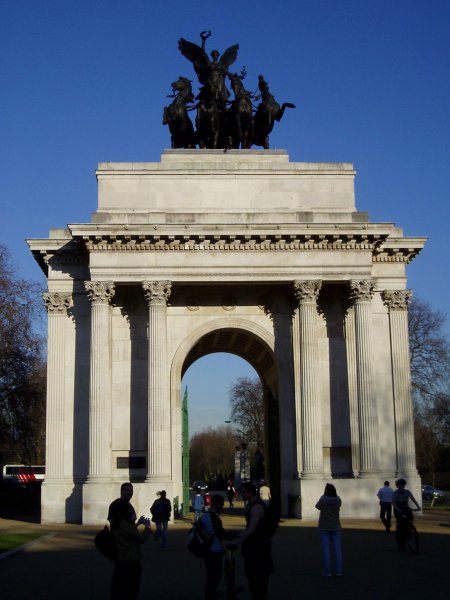 This thing, fittingly called Marble Arch, was supposed to be the grand entrance to Buckingham Palace, but during the time they were building it a new carriage fashion came into style, and the new wider carriages couldn't fit through. Now it's just hanging out in the park. Oops.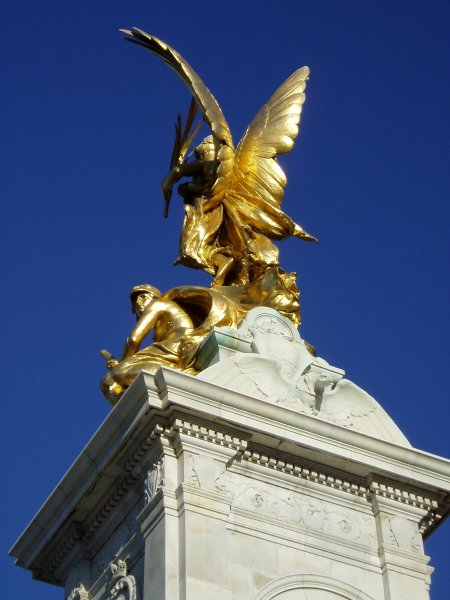 The gilded angel atop Queen Victoria's monument.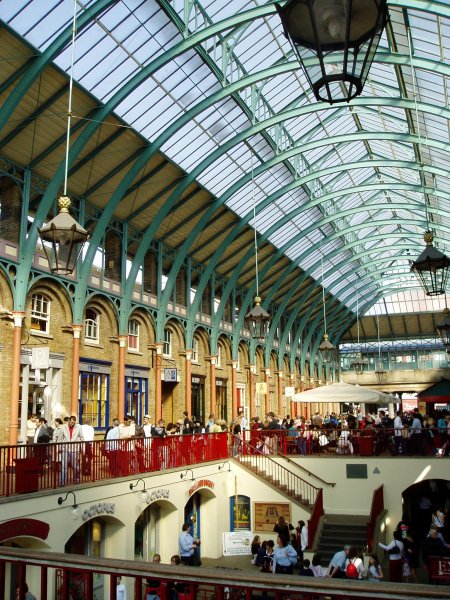 The glass roof of the Covent Garden market.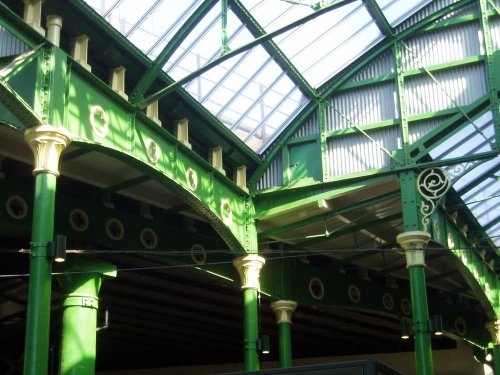 Though not a famous as Covent Garden, the Borough Market is bigger, older, and still a thriving place to buy food for a great meal.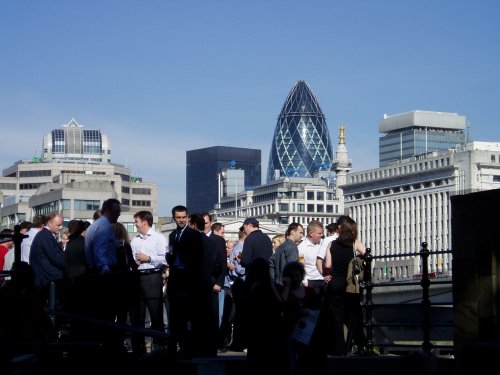 In the background is one of London's modern buildings. Apparently its design is remarkably functional in terms of energy and ventilation, but no one seems to agree on which body part it most resembles. Londoners call it the "Gurkin".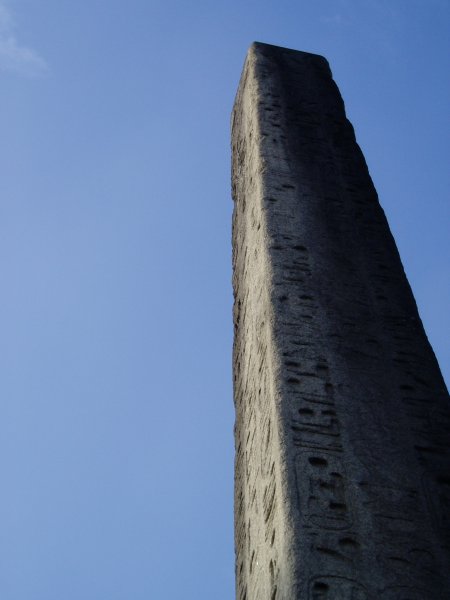 Yep, it's an Egyptian obelisk sitting on the bank of the Thames. Apparently, the Egyptians weren't using it anymore.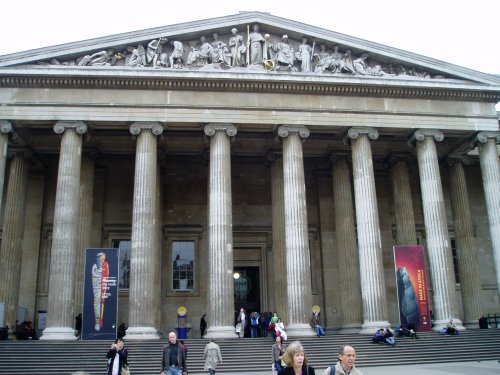 Speaking of stuff the Victorians "borrowed" from other countries and cultures, the British Museum houses relics brought to England from all over the globe, including the Rosetta Stone and pieces of the Parthanon. I enjoyed the wall placard explaining how the Parthenon artifacts had been saved from being ransacked by someone else. They have lots of mummies, too.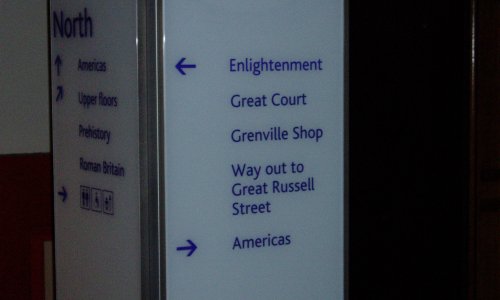 I thought I saw the Buddha headed toward the left.
Next Page